SpareBank 1 SMN leads the market both in real estate agency and banking services for retail customers. 2021 was a good year for Retail Banking with increased market shares for the bank and increased sales and incomes for the real estate agency business.
Co-location in a number of localities in the region has yielded positive results. The group is building strong specialist entities and enhancing the quality of customer deliveries. Real estate agents and banking advisers work closer together and are able to provide customers looking to buy or sell a home with a more coherent offering.
Co-location also opens the way for improved interaction in the agricultural segment. Agricultural clients often need estate agency, banking and accounting services, and the group can now offer these in several locations. The support that SpareBank 1 SMN is able to provide for the succession process in family businesses is a good example of how the group's breadth strengthens the customer offering.
The co-location process progressed through the year and SpareBank 1 SMN expects 2022 to show clearer results of the changes made.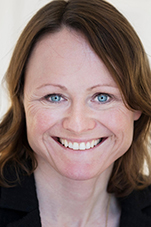 Increased efficiency
Retail Banking underwent major changes over the course of the year. Financial advisers took on more specialised roles and are working more on a team basis.
"2021 was a good year for Retail Banking even though we have undergone major changes. We saw a positive trend in all market areas and gained market shares in most localities. We also raised our FTE efficiency through significant improvements, including in the lending process", says Nelly Maske, executive director at Retail Banking.
SpareBank 1 SMN has in particular shown good growth in Sunnmøre where several new staff members were appointed in 2021.
The director highlights the particular success of their targeted focus on data and analysis. This contributed to good customer experiences through digital communication and proactive advice. The customer journey enables a customer to view SpareBank 1 SMN as more relevant. Targeted initiatives and a strong focus on good customer experiences have fostered customer loyalty and reduced customer loss.
Moreover, the digital bank was further developed to cater to the individual customer's needs. 'My vehicles' was launched as a pilot and provides the customer with an overview of expenses and services related to car ownership. 'My vehicles' was developed in conjunction with SpareBank 1 Finans, SpareBank 1 Utvikling, Fremtind Forsikring and Fleks AS.
A broad-based focus on saving and investment produced good results over the year. SpareBank 1 SMN notes that customers largely use digital services to start a savings account. Digital sales of savings accounts topped the previous year's figure by far more than 100 per cent, both in number and volume. Over the year the bank launched several data-driven customer programmes giving customers a better overview of their savings and offering tips and advice on the subject.
Banking operations were at times affected by the Covid pandemic over the year, but to a lesser extent than in 2020.
"Many customers have changed behaviour as a result of the pandemic, getting in touch to a greater degree by telephone and digitally. Customer call centres noted heavy traffic which was taxing at times", says Nelly Maske.
We also see an increase in the proportion of digital sales. At the end of 2021 as much as 71 per cent of sales were digital or initiated on digital channels. Disregarding mutual funds, the share is 43 per cent.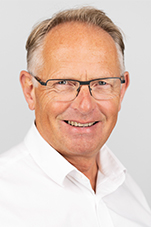 One of the best years ever
For EiendomsMegler 1 Midt-Norge 2021 was one of their best years ever, and they consolidated their position in the market across all segments. The market share for existing dwellings moved sideways and is rising in the agricultural, commercial property and new dwelling segments. Sharp income growth is noted on the commercial front in particular.
"In Trondheim we established property rental services for consumers and professional clients. Property rentals supplement our sales of new and existing dwellings and make a full array of services available to our customers, in conjunction with the parent bank and insurance arm. The venture proved to be goal-fulfilling as a new business segment, in addition to offering a major potential for interaction", says Kjetil Reinsberg, CEO of EiendomsMegler 1 Midt-Norge.
Since summer 2020 the company has noted a positive effect of the pandemic on the dynamic in the housing market, in particular with regard to sales of recreational properties and new dwellings, as well as the commercial property market. We expect both the recreational property market and the newbuild market, especially in Trondheim, to be in good shape next year too.
Over the course of the year EiendomsMegler 1 Midt-Norge ran several good lean projects involving employees from estate agency, commercial property and newbuild services. These projects are expected to contribute to good results in 2022. The most important takeaways from the lean projects are an understanding of what internal and external customers actually need, what they are willing to wait and pay for, and how we as a finance centre can deliver this customer value as efficiently as possible. To that end all employees are put in a position, and given authority and responsibility, to engage in continuous improvement of their personal workplace and working day.
Sustainable interaction
SpareBank 1 SMN wishes to make it simpler to opt for sustainable solutions, and Retail Banking's green portfolio is steadily expanding. In 2021 SpareBank 1 SMN launched new green mortgage loans in the young customer segment along a green agricultural loan, in addition to the service My Climate Track at the digital bank.
All mutual funds offered by SpareBank 1 SMN are accompanied by a sustainability rating. November saw the launch of the mutual fund ODIN Bærekraft which complies with the most stringent sustainability reporting and makes it even simpler for customers to choose sustainable saving.
A growing focus on sustainability is also noted at EiendomsMegler 1 Midt-Norge and their industry.
"We note an increasing number of new build assignments featuring green finance in addition to more and more assignments to sell environmental buildings", says Kjetil Reinsberg.
A large potential for interaction exists between the banking and estate agency arms and other specialist entities in the group and efforts are under way to exploit this potential to an even greater degree in coming years.
Further growth next year
Expectations for 2022 are a more normalised housing market, higher consumption and a somewhat lower saving rate. The bank and real estate agency both expect and aspire to further growth next year.
"Our ambition is 10 per cent growth next year. We aim to take market share through increased recruitment of new customers, reduced customer loss and a proactive effort to expand the number of multi-product customers. We will in particular strengthen the growth in Sunnmøre and Trondheim and take a larger share of national LO (Norwegian Trade Unions Confederation) customers", says Nelly Maske.
"We delivered turnover growth in 2021 and aim for further growth next year. The market is volatile and we are very much driven by the market, but the property market in our region is good and stable. All segments are positive and no dark clouds loom", says Kjetil Reinsberg.
Core figures for Retail Banking and EiendomsMegler 1
| | | |
| --- | --- | --- |
| Retail Banking | 2021 | 2020 |
| Deposits | 50.17 bn | 47.5 bn |
| Loan | 137.6 bn | 129.1 bn |
| No. of customers | 249,482 | 245,697 |
| No. of FTEs | 360 | 369 |
| Profit before tax | 1,167bn | 1,093 bn |
| | | |
| EiendomsMegler 1 | 2021 | 2020 |
| No. of properties sold | 7,763 | 7,164 |
| No. of FTEs | 233 | 227 |
| Profit before tax | 71 m | 52 m |
Eksporter til Excel